Fashion, trends, fads; what most people go for, run after. Sometimes we are willing go over our budget on clothes that are expensive because of the brand. We buy on credit, that is, we buy on debts. Sometimes we choose one item (that we can't exactly afford) over the other item (that is almost the same quality but cheaper) just because of the brand.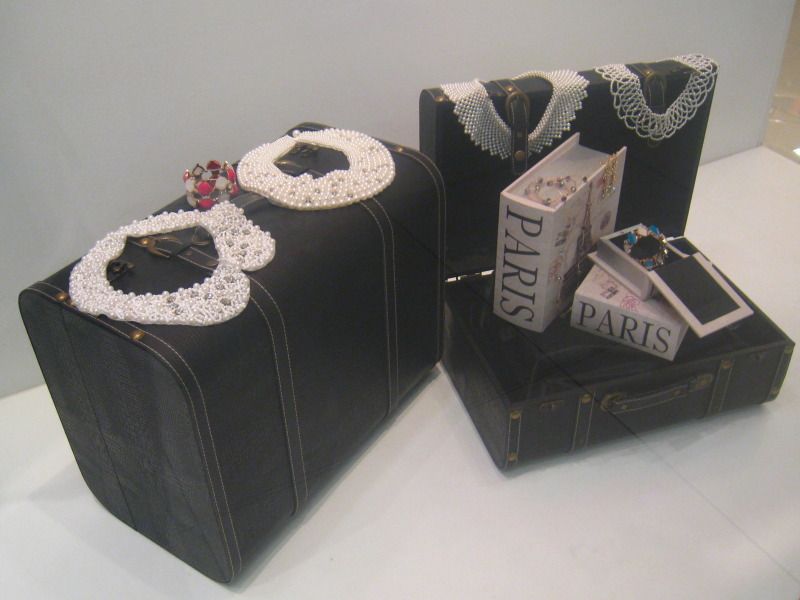 If you wanna keep up on the trends and the fashion, and is on a lower budget, it can still be done. Kenangan Wholesale City has it all! The entire gamut of clothes. You name it, you find it.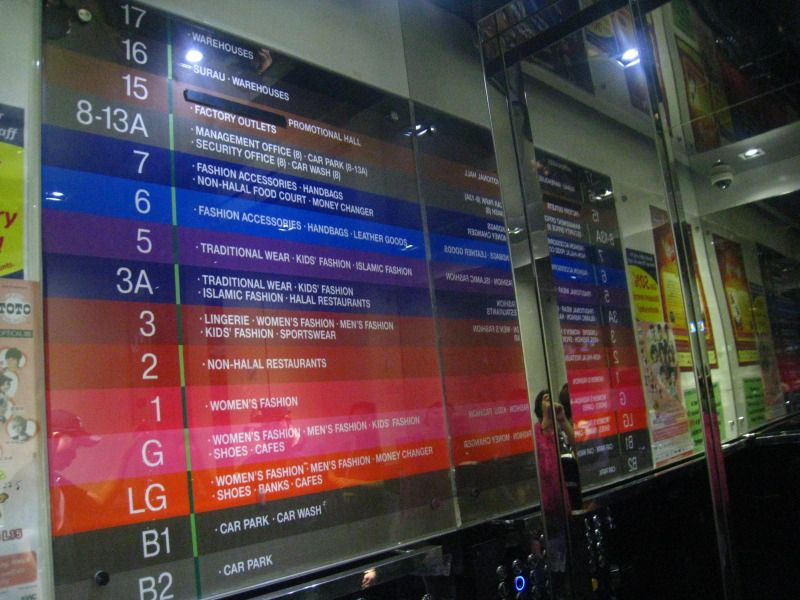 From baby to kids' clothings, teenagers' to young adults, brides to pregnant mothers, mothers to grandmothers, young men to uncles; everything is there! Accessories for your ears, neck, wrist, hair, phone, iPad, iPhone; bags, shoes, socks, and etc.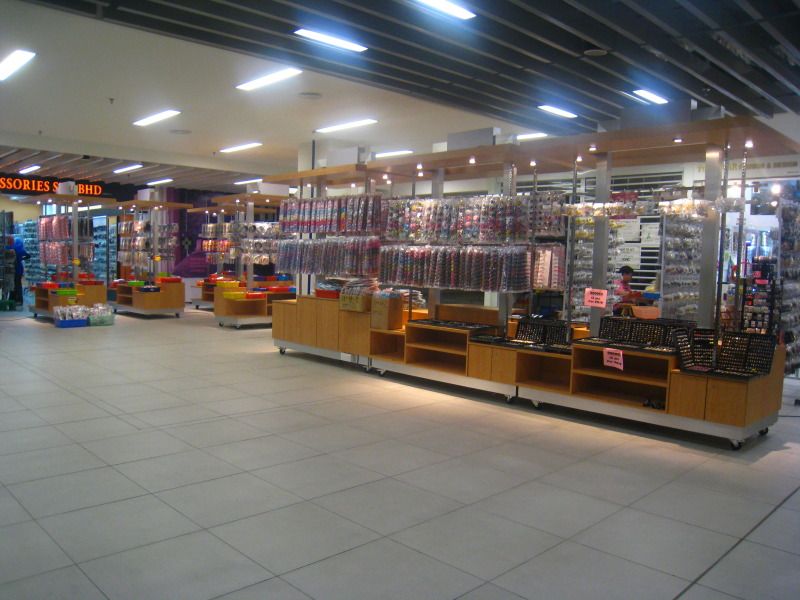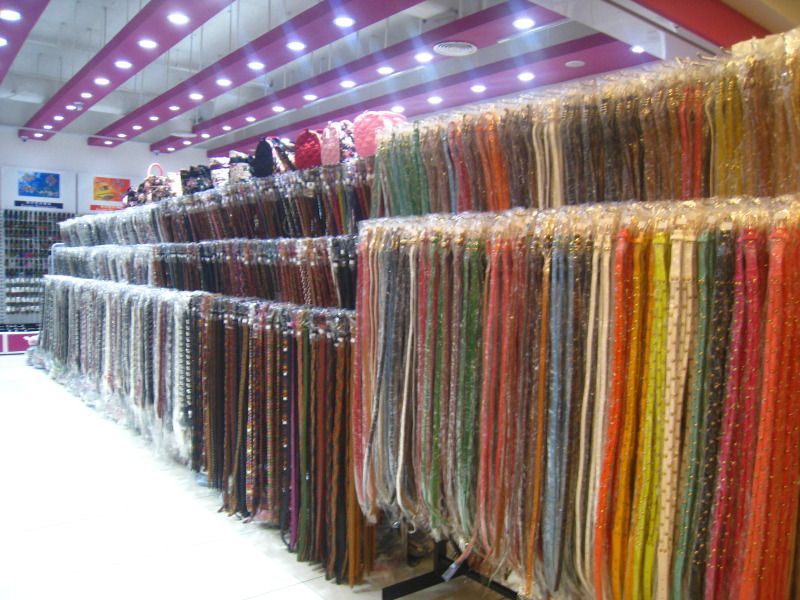 Traditional clothes (e.g. Cheong Sam, Baju Kurung, Baju Kebaya, etc), leopard prints, zebra prints, glitter clothings, polka dots, Korean/Japanese styles, clothings made of lace, jeans clothes, batik, pajamas, linen, bridal gown, evening gown, jeans, shorts, t-shirts and the list goes on and on.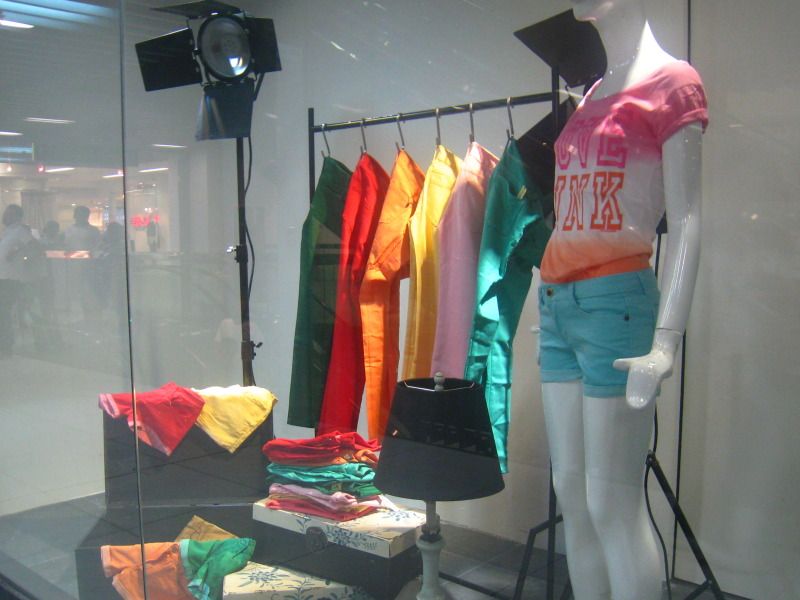 It's even better for young people who likes pretty little dresses that are in trend now; you can find these sweet dresses in a lot of the shops.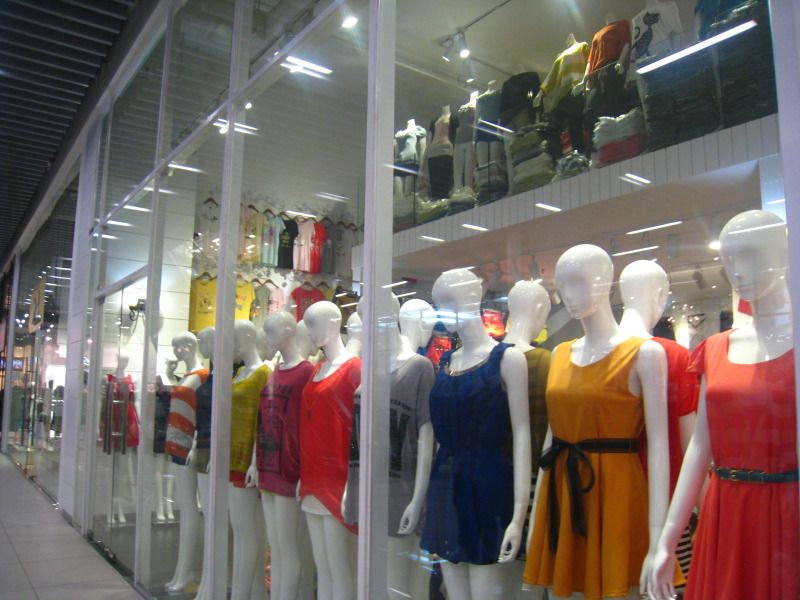 Here's the catch, it's cheaper than those clothes branded outside. Boutiques usually get their clothes from this place – well, not exactly from this mall but from the shops that are surrounding it.

Doesn't the font look familiar?
There's retail price and trading price. The more you buy for an article of clothing the cheaper it is. Therefore, it's best to come with your friends (that's if they don't mind having similar clothes). Anyhow, sometimes the price might be the same as those sold in boutiques. It'll be bad business done if this wholesale place sells their stuffs way cheaper than their regular costumers who own boutiques and who buy by the bulk.
Normally if you go out to the shops surrounding this mall, they won't do business with you if you're buying just one or two items. Even if you buy 10 pieces or more of different clothings, it'll be a rare occasion of they sell it to you. They might sell it to you, but at retail price.
Kenangan Wholesale City is something like Korea's Dongdaemun. The differences are Kenangan Wholesale City is more spacious, and goods are sold in MYR (and not divide by 1000 then X 3).Clothing-wise, Korea has its own fashion & trends & its four seasons and Malaysia has its melting pot of culture, traditions, and summer.
NOTE: Go for the basement parking. You won't want to travel round and round up 8 floors straight to get to the parking lot above. Btw, parking is free until further notice.
This place is in KL, here's the proof: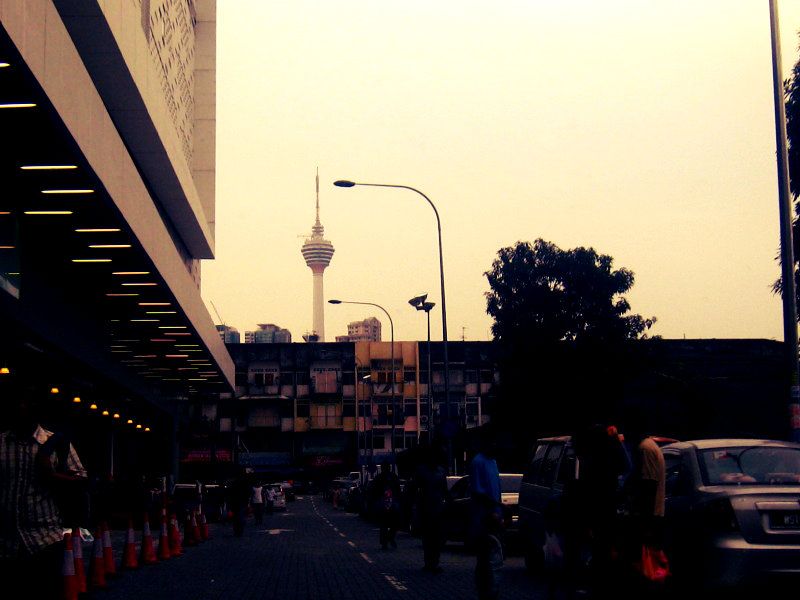 p.s. there's this shop that sells Cath Kadison-like bags, backpacks, purses, and bag compartments.
This shop's name caught my attention.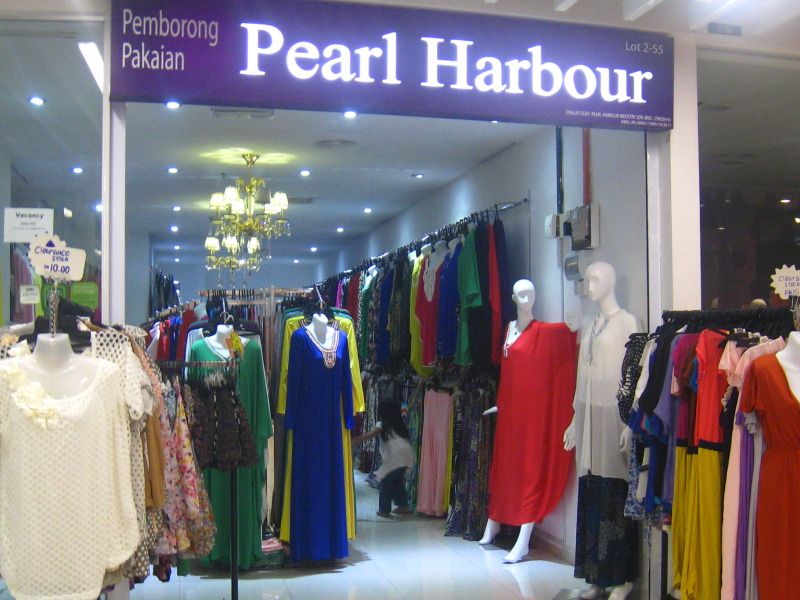 Tune in to my next post where I'll talk about the food in Kenangan Wholesale City!
Here's a snippet:
As more food, one of the most vital and significant for Malaysians, there's at least ONE "Cha" (茶)station; Chatime, Each A Cup, and etc etc etc AT EVERY FLOOR.